Your Biggest Need As A New Agent
So, as a new agent what is the most important thing you need to be successful?
Is it someone to hand you leads?
Is it some shiny new for sale signs and business cards?
How about TRAINING?
You see, even if an office says they're going to hand you leads, you will always be dependent on them for your business if you never learn how to get your own leads. At Keller Williams we like to say that we don't give you the fish, we teach you how to fish… Then you can have as many fish as you want!
At KW, we have the BEST training in the industry. Check out below for a sample of some of the classes we offer: 
New Agent Training:
Ignite
IGNITE isn't your typical class, it's more like a workshop where you will work on generating business while you learn! It focuses on the fundamentals and how you actually make money in real estate. Every new agent who joins Keller Williams goes through this class to help them get their business off the ground and running.
The class is broken down into 12 sessions usually over two or three weeks. During the class, you will put together a database of contacts, learn scripts for buyers and sellers, learn how to price homes to sell, how to negotiate a deal and so much more! The goal is for you to walk away from IGNITE with an incredible foundation and lots of resources (listing and buyer presentations, scripts, etc.) to ignite your business!
Imagine learning EVERYTHING you need to know as a new agent all in one place. This is what the IGNITE class was designed for. After completing this class, you'll have a new sense of confidence to know that you can do it.
BOLD
B.O.L.D. is an acronym that stands for Business Objective: Life by Design. BOLD is the next step in training that pushes you out of your comfort zone and into action really fast. This class is not for the faint of heart, as you will be pushed by your instructor and teammates over the 9 weeks.
BOLD meets one day a week for 9 weeks which means you have an entire week to apply what you learned at that week's BOLD class. This class is will condition you with powerful mindset exercises, language techniques, and lead generation activities.
BOLD results speak for themselves… Last year, BOLD graduates increase their closed transactions by 50% and increased their income by 114%! Once you graduate from IGNITE and reach a steady level of production, BOLD is here to take you to the next level.
Win with Buyers and Win with Sellers
Win with Buyers and Win with Sellers is actually broken into two separate classes. Both teach you the best strategies used today to generate more buyer and seller leads and close more deals.
Win with Buyers will prepare you to feel confident and professional in front of buyers. That way you can help them with one of the biggest investments they will ever make. Win with Sellers will prepare you to get more listings and grow your business fast! You will learn how to generate more seller leads, have a pre-listing appointment, listing appointment, market your listings to sell, and finally, handle the contract to close process.
These two classes will build a strong foundation for becoming a top real estate professional in your area.
This is just a taste of some of the classes and training we offer at Keller Williams. The great thing about any course we teach is that it's not just a bunch of theories. It's actual REAL stuff that other successful agents are using in their business. So you know that it works.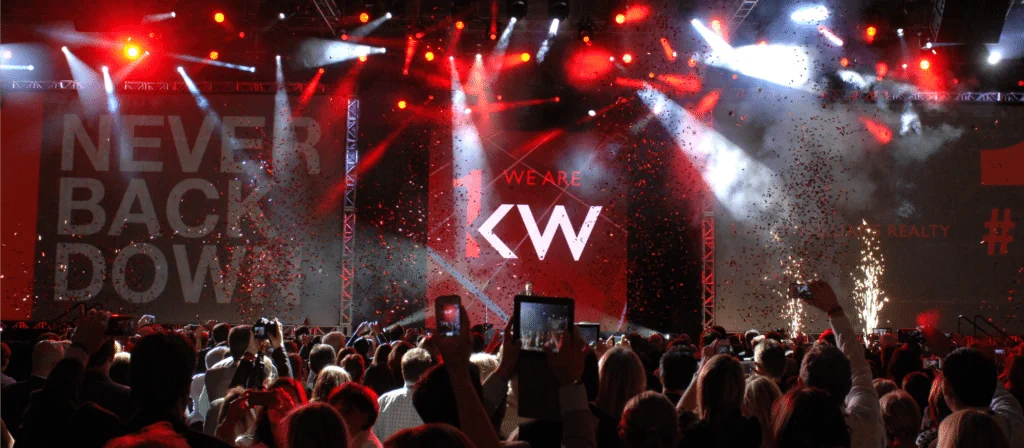 Click the button below to apply to Keller Williams and I'll show you how to get licensed and launch your new career!