The #2 Reason People Join Keller Williams… Culture!
"Whether it's serving each other, serving our communities, or serving our planet, a culture of doing more than just selling real estate defines us as a company."
Keller Williams Culture:
This week we wanted to talk with you about the #2 reason people join (and stay!) Keller Williams and that's our culture. 
Think about some of the best companies you know of… Southwest Airlines, Google, Microsoft, or HubSpot.
What do all of these companies have in common? They have an incredible culture within their organization that flows out to the public.
Keller Williams is another one of those companies that have built a strong culture. At KW we believe that a business should do more than just make a profit. That is why we focus on giving back to the community where we live and making it a better place. In addition, KW is committed to making the lives of our agents better by providing a multitude of opportunities!
The Keller Williams culture is built on key things such as:
World class training and support

Being agent-centric

Having open books

A proven business model

Giving back to our communities

KW Cares – https://www.kwcares.org

Sharing profit from the office back to our agents
KW believes that culture is also built on the priorities of God, family, then business. That's why so many people don't just choose to join Keller Williams, but stay and build their businesses here. We understand that profit is not the only reason why people join a company.
We all desire to be a part of something bigger than ourselves. Something that will give our work meaning and give us a sense of purpose. We believe in helping you reach your income goals for the purpose of giving you a better quality of life so you can make a bigger impact on those around you.
I have added a video below for you to see for yourself what makes Keller Williams Realty's culture so amazing! *****WHAT VIDEO IS THIS???*****
But don't just take our word for it. We encourage you to search Youtube for "Keller Williams Culture" and watch the many videos of how this company changes people's lives and businesses for the better!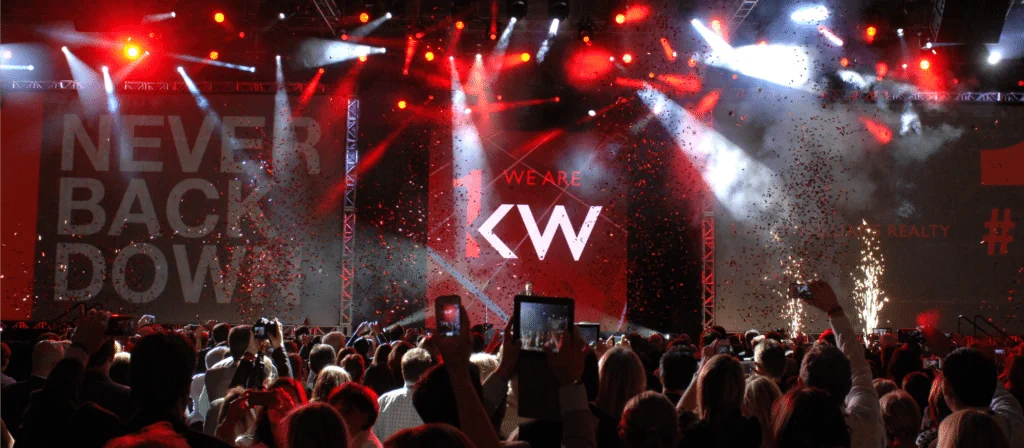 Click the button below to apply to Keller Williams and we'll show you how to get licensed and launch your new career!