What makes you love working for a certain company?
What is that invisible force that makes a company feel less like a place that only cares about the bottom line and more like a family?
The answer is CULTURE.
At Keller Williams, we believe a company is more than just the service it provides. It should be a place you are proud of and feel good being associated with. We like to say that people come to Keller Williams for the great opportunity, and stay for the great culture.
The truth is, a lot of companies SAY they have a great culture. So this week, we want to share 3 things KW does to show we are serious about being a great place to work:
RED Day
The first on our list is Red Day. R.E.D. stands for: Renew, Energize, Donate (and it also happens to be the color of KW, that's convenient.) This is KW's annual day of service. Every year in May all the Keller Williams offices and associates put on their RED Day shirts and spend a day serving worthy organizations and causes in their communities.
Real estate is a local business. And our KW agents and leaders are committed to improving the neighborhoods and cities where we work. RED Day is just another example to show that our agents really care about the cities we live in.
Family Reunion
Family Reunion is just what it sounds like: a reunion of your whole KW family members across the globe. Once a year we all gather in a major city for a week-long convention. This convention features keynote presentations, multiple training/educational breakout sessions, and of course a lot of networking together.
One of our favorite moments at Family Reunion is listening to a state of the company and market address given by KW's co-founder, Gary Keller. You'll get to learn how KW is doing (we are an open-books company), see where it's headed, and also learn about the national real estate market and where the trends are heading so you can prepare your business accordingly.
Once your head is full of knowledge, there is plenty of socializing time to grow relationships with KW agents all over the country. This is a great way to build your referral network of KW agents to send and receive referrals all over the country.
The final day of Family Reunion is always the most special. Our company hosts an event called Inspirational Breakfast where we hear incredible stories of agents at Keller Williams who are making an impact in the lives of people in their communities. At this event, you don't just hear about KW culture, you experience it.
KW Cares
KW Cares is a 501(c)(3) charitable non-profit organization of Keller Williams. When you are part of a KW market center, you can donate to the KW Cares account for that office or the national KW Cares fund. Whenever an agent or staff member of that office faces a particularly difficult time in their life, we have the KW Cares account to help them in their time of need. We know many people who have personally benefited from this program.
You can find out more about the impact KW cares makes here: https://www.kwcares.org
Our mission at Keller Williams is to build careers worth having, businesses worth owning lives worth living, experiences worth giving, and legacies worth leaving. Hopefully, you can see from just these 3 examples that we truly care about our culture and our people.
At the end of the day, wouldn't you love to be with a company that not only helps its agents become successful, but ALSO provides a great place to work?
In closing, we would say that at KW it's not what we do, it's who you become. We can't wait to see you as part of our KW family.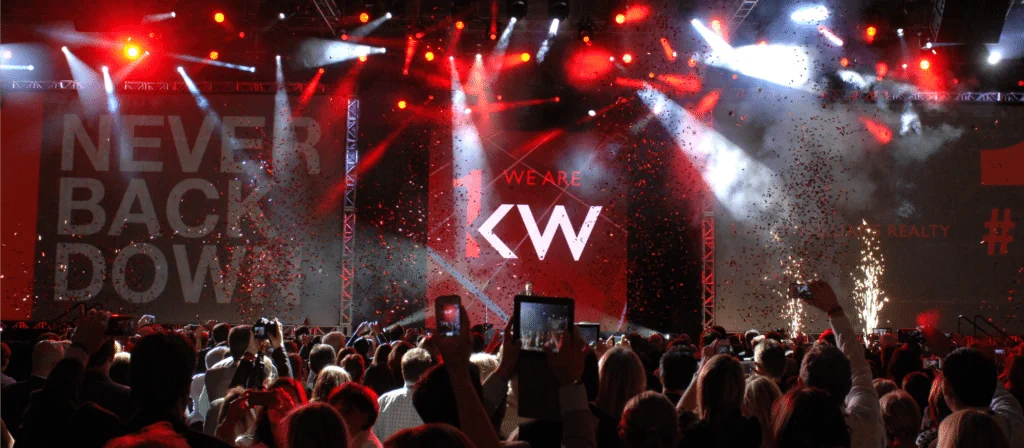 Click the button below to apply to Keller Williams and I'll show you how to get licensed and launch your new career!