How To Crush Your First 30 Days In Real Estate
Real estate is a crazy business… How can you crush your first 30 days?
There are 101 things pulling at you for your time and attention. Sometimes it's hard to cut through the clutter and focus on your most important activities.
Especially in your first month as an agent, you'll feel overwhelmed with everything there is to do. That's why I created this top 7 list of the most important things you can do to crush your first 30 days in real estate and set yourself up for a great first year.
#1 Start Taking the IGNITE Class
IGNITE is a free training class Keller Williams offers that's specifically designed to get new agents into production FAST! Virtually every question you have right now including, "how do I even start??" will be answered in this class.
This class is several weeks long, so you will have time to immediately apply what you're learning to your business. And new sessions are starting up all the time. To find out when the next one in your office is starting and get in it!
#2 Build A Database
Your database is your business. If you consistently feed and nurture it, it will consistently give you leads. A good place to start is with 100 contacts. Make a list of 100 people you know with their names, contact info, and anything else that will help you remember who they are.
You don't need a fancy CRM system to do this, even an excel spreadsheet will work. You might start with one thing and then down the road upgrade to something else. That's fine, the trick is to just pick a way and get after it. Once you have that list, you'll want to make sure you add to it on a consistent basis.
#3 Call Your Database
Here's the fun part. Once you have that list of 100 contacts made, now you actually get to connect with them to let them know you are in real estate. If this seems daunting to you don't worry, you'll learn some great scripts for doing this from the IGNITE class.
Interestingly enough, you'll discover that most people love talking about real estate. Once you start making a few phone calls it gets way easier.
#4 Find a Coach/Mentor
This is a great way to jump-start your business. You can either look to see if your office has a productivity coach or find an agent who's been in the business for 2-3 years and is willing to share their knowledge with you.
Why not seek out the 10-year veteran/top producer in the office? Well, while they undoubtedly have a lot of wisdom, someone who's just a few steps ahead of the game than you still knows what it was like to be in your shoes. They've been there… like yesterday.
And the great thing about the KW culture is we believe in helping our fellow agents be successful. Having that person as a go-to with all your questions will be invaluable in the beginning.
#5 Hold an Open House 
At some point, you're going to have to take what you're learning and talk to potential customers. An open house is a great way to naturally have those conversations in a low-risk environment.
Many agents in your office will have open houses each weekend. Most of the time these agents are busy and would love to have someone hold the house open for them. During an open house, you can practice your scripts while at the same time have an opportunity to acquire new customers.
#6 Practice Scripts
Through IGNITE and many of our other resources, you will learn the scripts that successful agents use for all the different interactions with a customer. Using scripts is not about being a robot; it's about knowing what to say and communicating the right thing in every situation so you come across professionally.
Start practicing and memorizing your scripts so you will never be at a loss for words. If you can find a script buddy where you can both practice with each other, then even better. Make an appointment with yourself or with your script buddy to practice them in the morning before you make your prospecting calls.
#7 Shadow An Agent 
One of the best ways to learn how to do something is to watch someone else do it (my parents taught me that). Some of the things you should shadow an agent doing are:
lead generating

performing a listing presentation

conducting a buyer appointment
These are three of the most important activities an agent does. Learning how they are done correctly from the beginning will greatly enhance your business. Watch someone in action and you can model what makes them great.
If you can do all of these 7 things in your first 30 days, you'll be poised for a GREAT first year in real estate. Don't get caught up and just stay in the safe environment of learning. If you can get in the cycle of learning and applying, learning some more, and applying some more, you will quickly rise to be a top agent!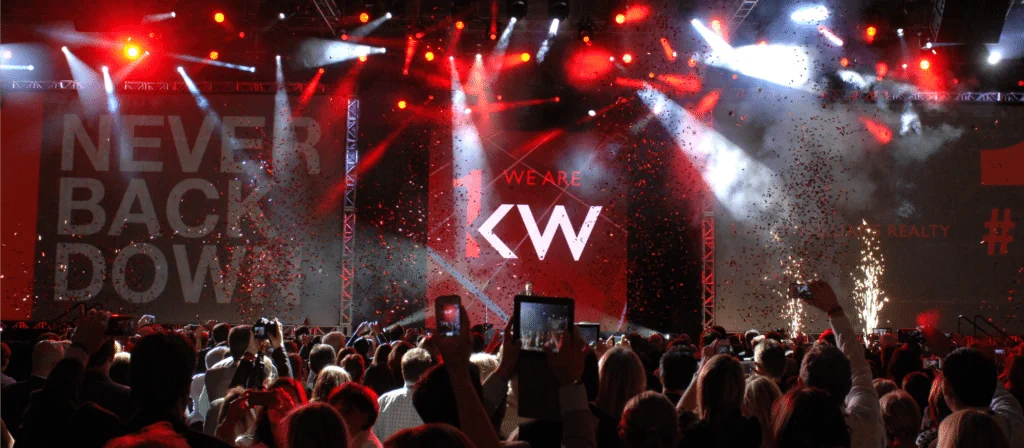 Click the button below to apply to Keller Williams and I'll show you how to get licensed and launch your new career!